Hail Damage Repair
Hail damage is a serious threat to your home. Monsoon storms are notorious for blowing through and dropping large hailstones, leaving major damage to local roofs in their wake. The most troublesome aspect of Albuquerque hail damage is that seemingly insignificant damage can gradually worsen over time, resulting in leaks months and even years down the road. This is why it is crucial that after any storm event, you call Goodrich Roofing for a professional inspection of your roofing in New Mexico.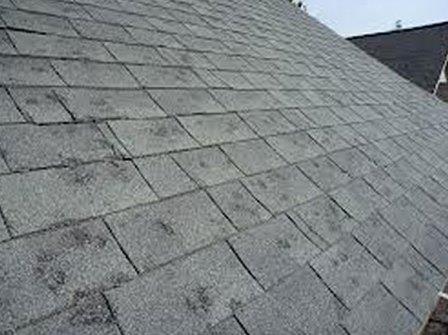 Don't Ignore Hail Damage
A hailstone one inch in diameter will hit your roof at a speed of approximately 50 miles per hour. Upon impact, the stone will fracture the shingle mat and leave a dark "bruise" where granules are knocked off. Over time, as the area expands and contracts, the bruise weakens until eventually water is able to penetrate into your home. Although you may not be able to see these bruises from the ground after a storm, they create the potential for widespread damage. Our certified inspectors are trained to identify the subtle signs of hail damage so you can get the repairs you need to protect your property.
When disaster strikes, give the Albuquerque hail damage experts at Goodrich Roofing a call. Our friendly and knowledgeable staff will arrive at your home promptly, properly assess the damage and handle all the necessary repairs. We can also take the stress out of filing an insurance claim, including meeting and negotiating with your insurance adjuster.
You May Qualify for a New Roof
Insurance policies cover the repair of minor hail damage because of its potential to cause larger problems in the future. Your policy may pay for repairs due to storm damage for a year or two; if you wait longer, the claim may be denied. Don't get saddled with the cost of roof repair or replacement! Call Goodrich for a professional assessment of your roof's condition while damage is still fresh. You may qualify for a new roof for only the cost of your deductible.
Call for a FREE Estimate for Hail Damage
Let Goodrich Roofing present you with a no-obligation estimate to repair storm, hail or wind damage in Albuquerque. Give us a call today at (505) 884-0662 or submit an online request form on the right. Estimates have always been free with New Mexico's #1 roofing contractor!