Roofs are designed to face almost anything Mother Nature can throw at them. From hail damage to ultraviolet (UV) radiation, the highest-quality roofs can last years before showing any signs of wear and tear. Most common problems have symptoms that are easy to identify. Wind damage, on the other hand, can remain unnoticed until it becomes a serious issue.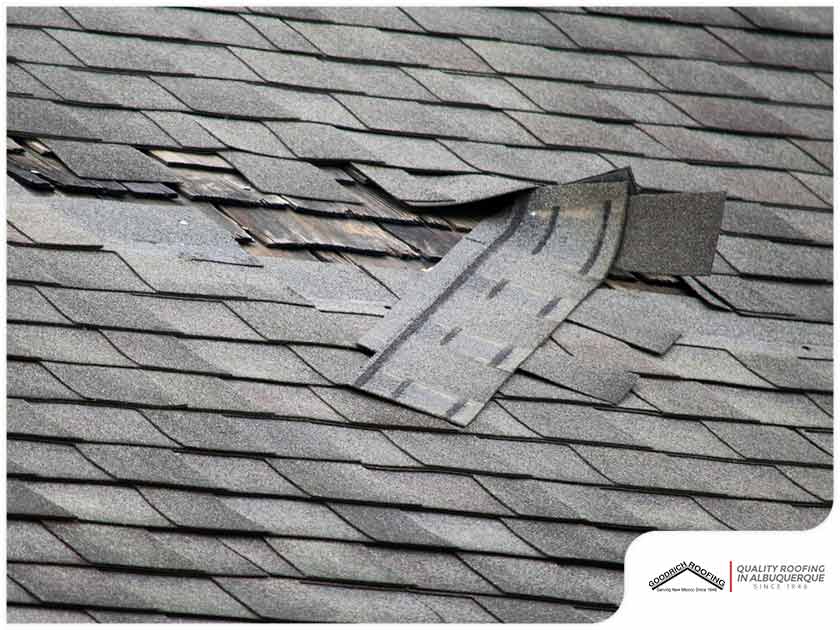 There are still a lot of things many homeowners don't understand about how strong winds can damage a shingle roof.
The Problem Occurs Over a Span of Time
Unlike impact or storm damage, wind damage can take years before it develops into a serious problem. It starts with lifting. When strong wind forces blow over your shingles opposite its "grain," any tabs that are not securely nailed to the roof can get lifted. This bends the tab, leaving creases that can be difficult to see from afar. Over time, these bent tabs are continuously lifted until they are eventually broken and blown off the roof entirely.
Poor Adhesion
Many roofing contractors use the terms wind-lifted or wind-damaged interchangeably with shingles with inadequate adhesion. While poor application of adhesives on the shingle tabs can make your roof more prone to lifting problems, this is not always the same as wind-damaged shingles. You can avoid shingles with poor adhesion by entrusting your roof installation to a professional roofing contractor.
Preventive Maintenance
The problems caused by wind damage can be addressed with regular maintenance. Experts recommend scheduling a thorough inspection of your roof at least once every two to three years. This way, you can identify any wind-lifted shingles and replace or repair them accordingly.
At Goodrich Roofing, we can help you protect your roof against common problems caused by strong winds. Give us a call at (505) 219-4450, or fill out our contact form to schedule a maintenance visit or request a free estimate on roof replacements today. We serve homeowners in Albuquerque as well as other surrounding areas.