A roofing system is more than just the shingles that line its surface. The real backbone of a good roof lies in the sturdy support structure known as the roof deck. This includes the joists, trusses and beams that carry the weight of the roof and keep it from collapsing in on itself. A quality roof installation should always start with a strong decking foundation.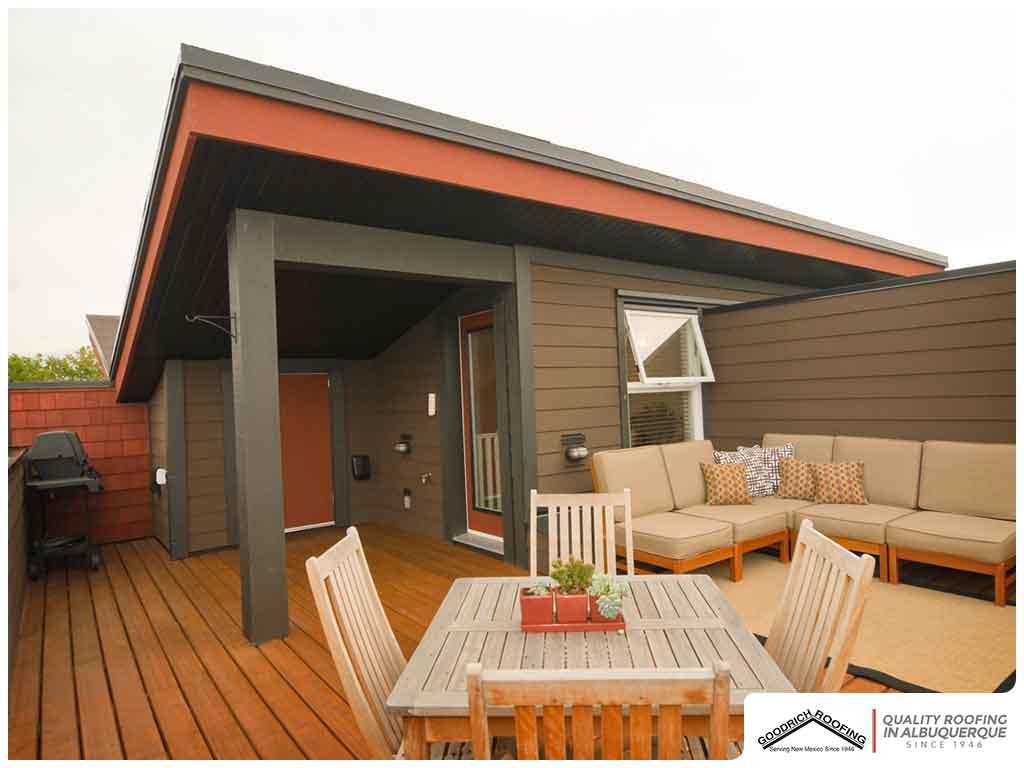 Unfortunately, many homeowners admit that the underside of their roof probably gets less attention than the visible parts. This is why our experts have listed a few pointers to help you give your roofing structure the care that it needs.
What Is a Roof Deck?
Technically speaking, the deck is the sheathing that goes directly underneath the roofing shingles. However, most people use the term to also include the support beams that hold the assembly together. A large part of the roof deck is made of wood which can be prone to rot in high-moisture settings. This is why most roofers recommend using an effective underlayment as an added layer of protection against water penetration.
Roof Decks and Roof Replacements
During a roof replacement job, your roofer can also assess the structure of the deck. Sometimes, toward the end of your roof's lifespan, it becomes necessary to update the deck as well as it can be too deteriorated after years of use. Inspections are done as part of the initial meeting with your contractors who will tell you about the status of your deck.
Protecting the Deck From Water Damage
There are two main ways to keep your roofing deck safe from water damage. Using the right type of underlayment is one. Installing drip edges is another. Drip edges are a special type of flashing used to redirect water runoff away from the edges of the roof and the fascia board. They can come in a variety of materials, but one of the most-used drip edge is made from cedar, giving your roof both water protection and a sophisticated finish.
Get your roof and your roof deck inspected by our professionals at Goodrich Roofing, your trusted local roofing company. Give us a call at (505) 219-4450, or fill out our contact form to schedule a consultation and request a free estimate today. We serve homes all across New Mexico and nearby areas.