Keeping warm and cozy indoors can be hard while the cold winter rages outdoors. From roofing to siding, with the proper home preparations, you can beat the winter chill and make your home a haven free from all the effects of harsh weather conditions.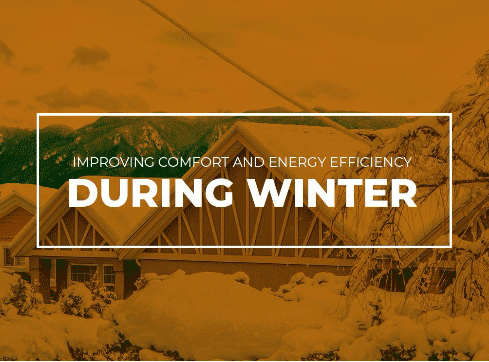 Improve your home's comfort and energy efficiency this winter with these helpful tips.
Maximize Your Heating
A comfortable winter starts with an effective heating system. By sticking to a good maintenance schedule and making sure your heating system is free from issues, you can guarantee a comfortable and energy-efficient home for winter.
Maintain Your Roof
All throughout the year, it's your roofing system that bears the full brunt of the weather's abuse. In no time of the year is this more prevalent than during the winter season. Make sure to keep a well-maintained roof, and you won't have to worry about the freezing air invading the comfort of your home.
Insulate Your Walls
When you seal your walls tightly, you effectively lessen the chances of weather intrusion. Superior insulation brought about by good quality siding materials can greatly reduce your energy consumption, thereby bringing up your savings during the winter months. Your winters won't end up being unbearably chilly.
Check Your Windows
There's no easier entry point for cold air to infiltrate your home than through your windows. Should you leave them in a state of disrepair and inefficiency, you can bet they'll adversely affect your home's overall energy efficiency levels. Make sure to seal them tight and weather-proof them as best as you can.
For all your roofing needs, trust only Goodrich Roofing. With over 70 years' worth of experience in the industry, you can count on us to deliver each and every time you work with us. We proudly serve both business and homeowners in New Mexico. Call us today at (505) 219-4450 to get a free estimate.