Many homeowners think of the repair and maintenance of their homes as a redundant, time-consuming task. As with many other things in life, though, paying attention to the mundane isn't only important, but also key to the longevity of your investment. For example, filter replacements and oil changes don't really make a visible impact on your car, but are much more relevant to successful operation than, say, a new set of mag wheels or a paint job. With that in mind, we likewise highly recommend the need for regular, preventive roof maintenance.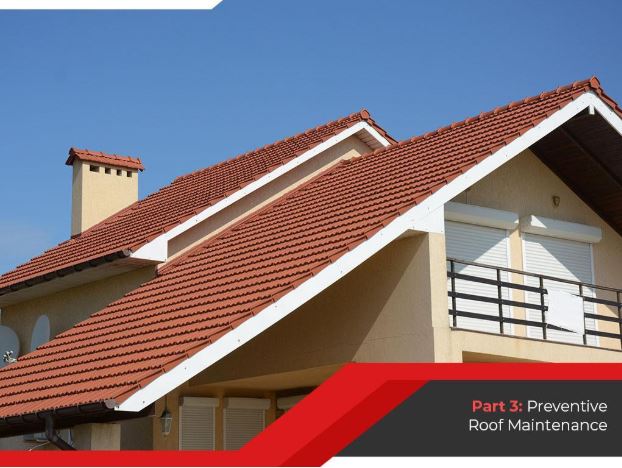 Preventive is the keyword for this. Preventive maintenance means taking action to keep possible roofing issues at bay, saving you from headaches and often, much larger expenses in the long term. By scheduling routine inspections and repairs, you can even extend the service life of your roof for a few years. Here are some practical benefits you can well enjoy:
No unwanted leaks.

Most older systems hide issues that are often unseen by the untrained eye, especially from afar. When left unaddressed, they only worsen until they allow moisture to seep in through your ceiling and foundation. Any roofing expert will say that preventive maintenance is important in uncovering damage early and heading off leaks.
No unexpected expenses.

When you have a preventive maintenance plan in place, you can set aside a budget for possible repairs in the future. It will be a different story, though, when leaks are sprung unexpectedly. Maintenance plans help you be prepared for such contingencies.
No denied insurance claims.

When it comes to insurance policies, there's usually a thin line between proper maintenance and neglect. Your insurer may deny your request if you fall short of maintenance expectations. As a result, you could be made to shoulder all the expenses for your repairs on your own. This will not happen if you have a routine maintenance plan in place.
No voided warranties.

Material warranties, which typically cover only factory defects, will hold only if you can prove that you do, indeed, conduct roof maintenance on a regular basis.  
---
Paying attention to your roofing system is the best way to enjoy a beautiful, healthy home. Keep your home safe and comfortable with the best roofing projects and make an investment that will pay off for years. If you're interested in consulting a professional roofer, be sure to contact Goodrich Roofing. For over 70 years, we've been the go-to local roofing contractor for many New Mexico residents, thanks to our high-quality roofing solutions and solid commitment to customer excellence.