Being in the roofing business since 1946, Goodrich Roofing's love for the communities we serve runs deep. We want to repay the trust our neighbors have been giving us for many decades. To that end, we take advantage of our unique position to make a difference in The Land of Enchantment in every way we can. Although our main goal is to deliver outstanding roofing solutions, we never lose sight of our social responsibility.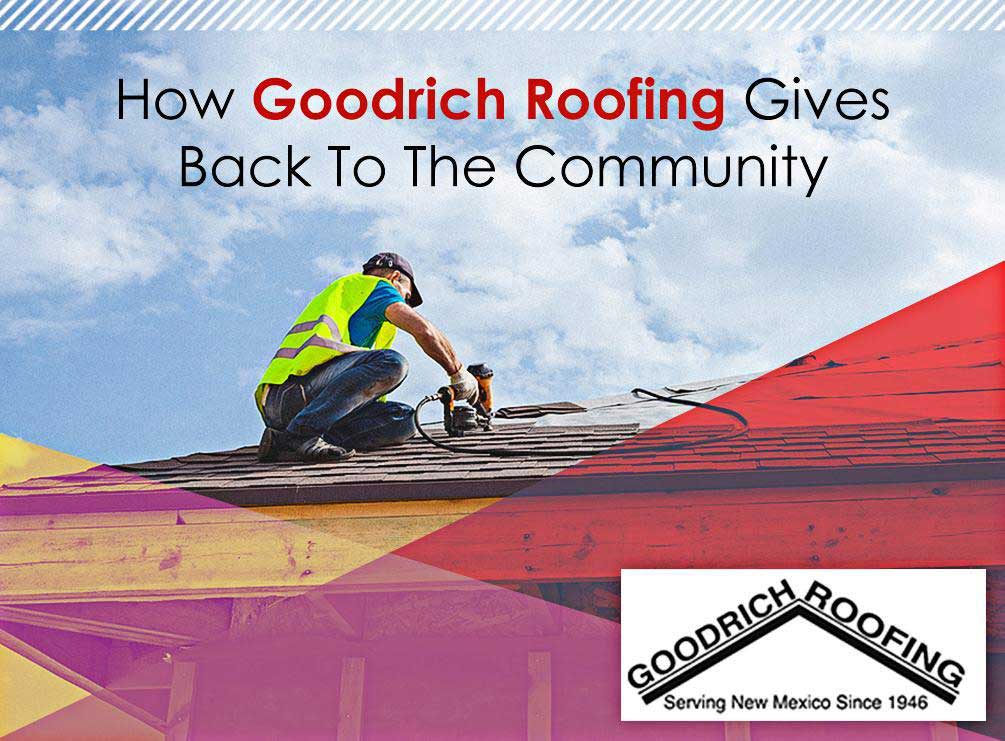 Local Causes We Support
Apart from continuously striving to provide excellent roofing services, we use our resources to support local causes close to our organization's heart. Here are some of the organizations we have ongoing involvements with include:
Good Shepherd Center Homeless Shelter: It puts "roofs" above the head of the homeless. This non-profit organization provides overnight shelter, clothing, and daily meals for the needy. Furthermore, the Good Shepherd Center offers medical respite beds and mail services for the poor as well as a comprehensive six-month substance abuse recovery program.
Lucky Paws Pet Adoption Center: This organization provides shelter to stray animals. To ready pets for adoption, the organization ensures that each animal in its care is spayed or neutered, immunized, microchipped, and licensed. It also facilitates the pet adoption process, making sure every candidate meets the City of Albuquerque's qualified adopter requirements.
PB and J Family Services: Its mission is to foster the development of at-risk children, helping them reach their full potential in nurturing families within a supportive community. Its Therapeutic Parenting Program and Child Development Center aims to facilitate the creation of healthy relationships between parents and children.
Our Affiliations
Our company is proud to be a part of many respected roofing organizations. We've been a member of the National Roofing Contractors Association and Associated Builders and Contractors, Inc. – New Mexico Chapter for many years.
Our team members also play leadership roles in the New Mexico Roofing Contractors Association. This way, we're able to actively contribute to the success of the state's roofing industry.
Choosing Goodrich Roofing for your roofing project is one way to show love for your local community. With your help, we can continue to support noble causes and the industry for the benefit of all. Call us today at (505) 219-4450, or fill out our contact form for a free estimate. We serve clients in many areas within NM.