Choosing a good material and the right contractor for your roof replacement is an important part of getting a new roof. Unfortunately, roofs are still prone to storm damage and other types of unexpected problems. When these things occur, homeowners often find it difficult to address the issues right away.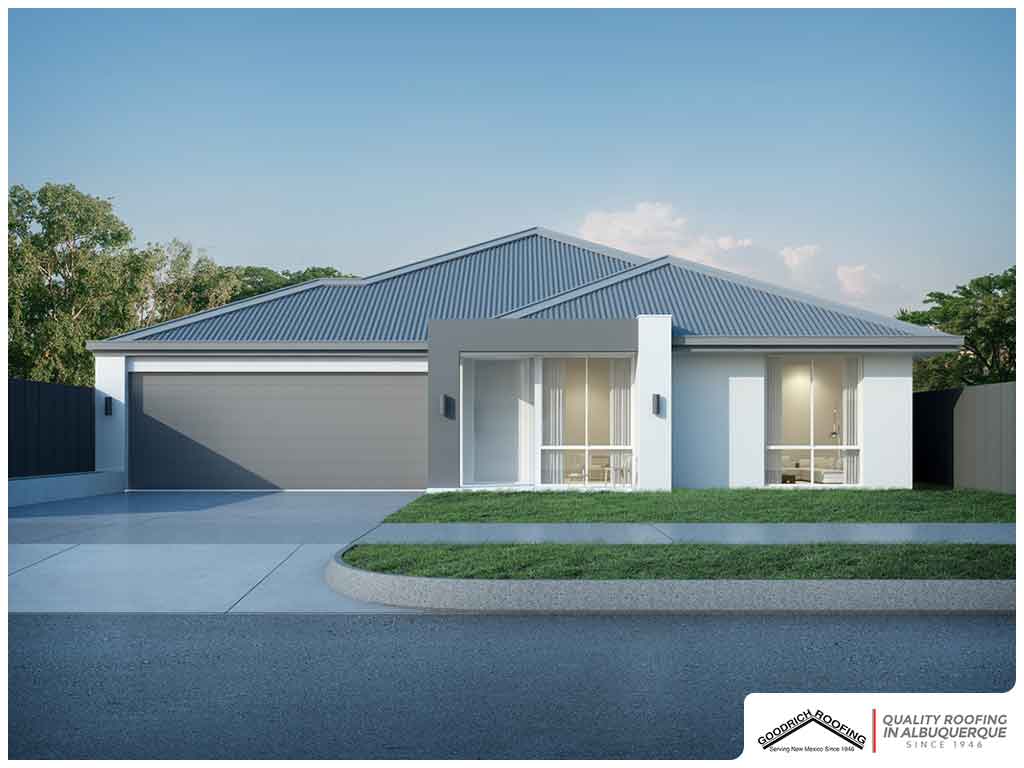 While there is nothing we can do about the season and the weather, there are ways to prepare for them. This New Year, our roofing specialists at Goodrich Roofing recommend adding these few roofing habits to your list of resolutions to avoid getting blindsided by some unforeseen event that could affect your roof.
Insurance Refresher
Take a moment during the first few weeks of January to look at your homeowners insurance policy closely. The objective is to get a solid understanding of your coverage. Policies vary from one company to another. For example, some policies will pay for a roof replacement due to wind damage, but not hail damage, particularly in New Mexico. Don't hesitate to ask your local roofing company if there are any parts of your policy that pertains to roofing that you don't understand.
Repair Right Away
It's so easy to put off roof repairs for another day, but this is usually a bad idea. The longer you neglect your roofing problems, the worse they often become. This year, make it a point to get any roof-related problem, big or small, fixed as soon as they surface.
Regular Maintenance
Many homeowners fall into the trap of thinking they'll remember to have their roof inspected and maintained all year round. The truth is, there are a lot of things that could happen in a year. You could be enjoying clear skies one moment and picking up blown-off shingles the next. Add a routine maintenance program to your list of New Year's resolutions so you don't have to worry about forgetting to call the roofers every time you need service.
At Goodrich Roofing, we'll help you take care of your roof with our maintenance agreement offers. Give us a call at (505) 219-4450, or fill out our contact form to schedule a consultation and request a free estimate today. We serve homeowners in Albuquerque and other areas nearby.