Investing in a new roofing system won't be a daunting experience, especially when you know the bases to cover. One of the most important is your choice of roofing contractor. It's not enough to know that the contractor is licensed, bonded and insured – your choice should be certified by a top roofing manufacturer as well.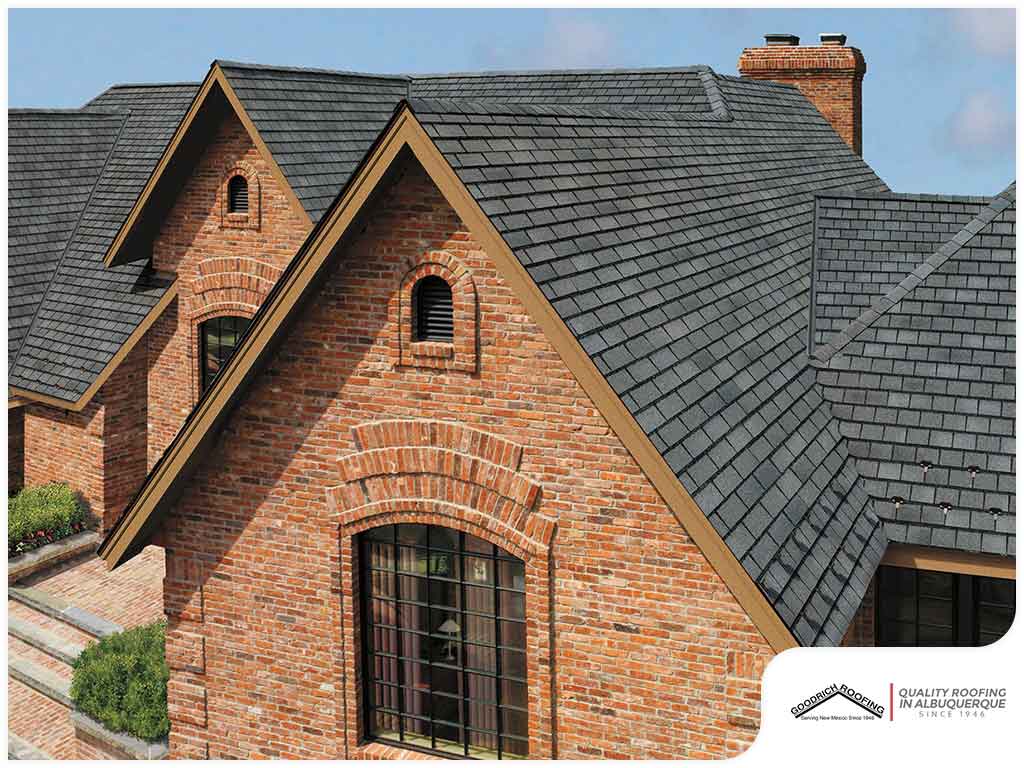 Goodrich Roofing, for example, is a GAF Master Elite® contractor, which places us among the top 3% of roofing companies across the country. Working with us comes with a host of advantages, which include:
Access to High-Quality Roofing Materials
As a GAF Master Elite contractor, Goodrich Roofing offers some of the finest shingle roofing systems available today. We carry a range of GAF Timberline® Shingles, which can provide the warmth and natural beauty of wood shakes. You can also choose from our Designer shingles, which can emulate the timeless look and feel of genuine tile and slate.
What's more, our GAF roofing is specially engineered to withstand the harshest weather conditions. Whether it's heavy rainfall, gale-force winds or extreme sunlight, our wide selection of roofing systems can ensure only superior and long-lasting performance. It will be decades before you'll need to get a new roof again.
Exceptional Workmanship
You'll want to work with a professional who can ensure a safe and smooth process from start to finish. Goodrich Roofing can definitely deliver this. We have passed the rigorous training, testing and requirements set by GAF, the largest roofing brand in North America. Our roof installation is always timely and efficient, and you can count on us to do the work perfectly right the first time.
Greater Peace of Mind
We can provide an additional layer of protection for your new roofing system with our solid GAF warranties. These include our exclusive GAF Golden Pledge® Limited Warranty, which offers 50-year coverage on materials and 25-year on installation. It also includes a thorough 40-point checkup by a GAF-certified roof inspector.
Commitment to Ongoing Professional Training
Goodrich Roofing continues to participate in training sessions that allow us to gain more skills and learn everything there is to know about the latest industry trends. This way, we can ensure quality workmanship every time.
Trust only a GAF Master Elite contractor like Goodrich Roofing to handle your roof replacement needs. We proudly serve homeowners in Albuquerque, NM, and the surrounding areas. Call us today at (505) 219-4450, or fill out this contact form to schedule your free quote.